We all know how weird it is right now.
Depending on your life situation, you've probably had to get pretty creative—like, how to stay inspired cooking every single day and night; how to maintain sanity while you "home school" the kiddos; how not to file for divorce ('no way we were meant to spend this much time together!'); how to manage loneliness (for those of us who live alone); basically, just how to, like, DEAL. Right??
Me too. And, as a small business owner, I've also been trying to find ways to keep my biz mojo going. I have my low moments, like we all do I'm sure. And, I have things I do that have really helped keep me present and (dare I say...) happy, even, at times.
What about you??
I asked Cheeky super fan, Renee, this exact thing: How it's going and what she's been doing to cope?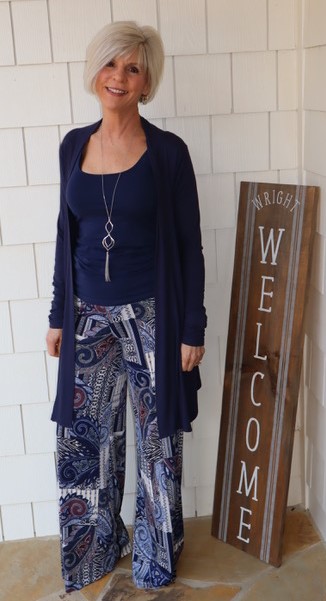 (Here she is wearing the navy palazzo pants)
Renee is from Georgia and also happens to be my aunt! She's a really sweet woman with great personal style and a charming accent that has always stood out to the rest of the west coast fam as we're born and bred Californians (my uncle Greg moved to Atlanta, GA a couple few decades ago for work, met Renee and never looked back).
She's also the mother to 2 cool millenial cousins of mine: bug loving teacher and PhD student, Audrey, and piano playing and hilarious accountant Alex.
Cheeky: Renee, how are you dealing right now? What nurturing/self-care thing(s) are you doing for yourself?
Renee: I'm doing okay during the pandemic. Some days I cope very well and others, I feel sad and wonder when it will end. To deal positively with this, I exercise everyday, either walking our dog, Leo, or running with Greg. Some days, when I have extra energy, I do both!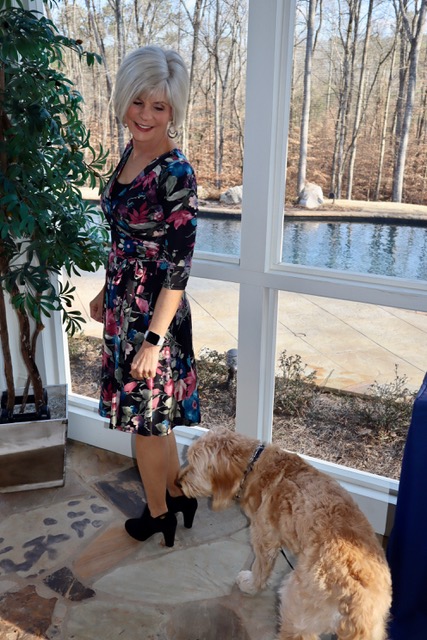 (Here she is with Leo looking adorbs wearing the floral jersey dress)
Cheeky: What is one positive thing that you recognize has come out of the global situation we're all in right now? This can be ANYTHING that you could consider a GIFT.
Renee: The "one thing - gift" I feel that has come out of this for me is valuing relationships. This season has given me time to examine my priorities and focus on what's really important to me. I've missed spending time with my family and friends. Plus, I've missed going out, but most of all, I've missed spending time and investing in others.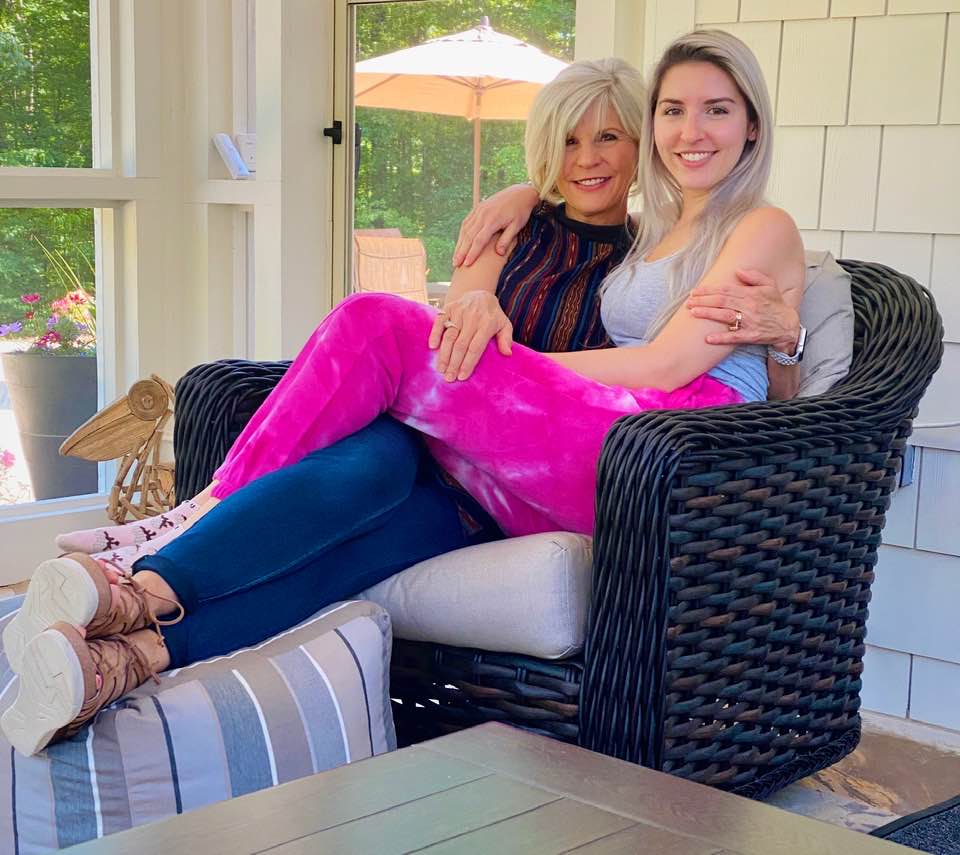 (Here's Renee with Audrey on Mother's Day~Audrey surprised her!)
Cheeky: What is one piece of advice you'd like to give to other women right now?
Renee: I believe we as women need to value ourselves and give ourselves permission to stop and rest. Because we live in a fast paced world and are constantly trying to keep up with everything (work, family, significant others), this season has revealed to me a quiet peace and strength that can be gained from resting, praying and meditating.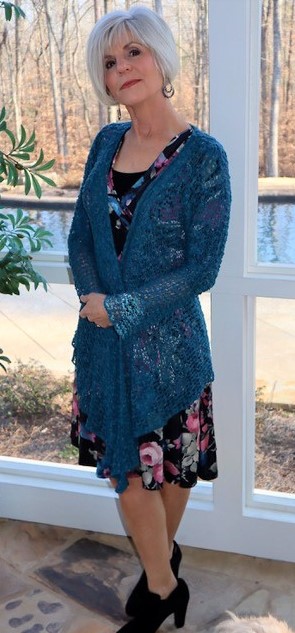 (Here's Renee in the popcorn flyaway in peacock which looks great with the peacock floral dress!)
Cheeky: Anything else you'd like to share??
Renee: I believe we're all beautiful and unique and should embrace every moment of our lives with joy!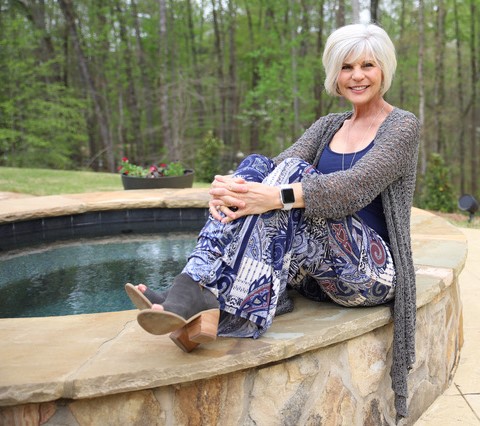 (Here she is in the popcorn flyaway in pewter)
You can see more of Renee (and other customers) in her favorite Cheeky items here.
All photos taken by Uncle Greg (Renee's husband).