What Cheeky Customers Say...
It makes me feel hip & groovy!
I love this and get compliments every time I wear it. It's perfect as a light sweater. Plus, it makes me feel "hip and groovy!" - Renee, Atlanta, GA
I love the flowing and flattering drape...
"I love the flowing and flattering drape of the popcorn kimono. I wear a lot of earth tones and couldn't decide between the copper and chestnut so I got them both and can't wait to wear them with my scarves this Fall! The style and texture is the perfect finish to outfits with long-sleeve tops in the Winter and sleeveless tops in the Summer." - Anne, Campbell, Ca
I get lots of compliments when I wear them
WOW! What can I say? I love your products. I have at least 7-8 of the cardigans in various colors. They are so comfortable and complimentary. I love the new one I just bought with fringe on the bottom. I am a faithful & loyal customer. I get lots of compliments when I wear them. I am 59 years old now and as I age yet continue enjoying great food, I'm able to "hide" my midriff with these. Miracle sweaters! - Victoria, Berkeley, CA
It provides just enough warmth without being hot
This is me in my kimono style knit at lunch with my friend. This is one of my "go to" sweaters. It's great with jeans & leggings. I've also worn it with flowy dressier pants. Absolutely love it! It gives enough coverage without being bulky. It also provides just enough warmth without being hot. We ladies of a certain age know that's a big deal!! I love this green because I have green eyes, but I like it in all the colors. - Katy, Castro Valley, CA
Great for just a quick cover up
I bought my first sweater from Monica one summer day at an art festival. I wore it so much I felt I just HAD to get more, in every favorite color and different lengths and weaves. Now I have 10 and I wear them every season. They are warmer than they seem they would be and are great for just a quick cover up. LOVE THEM! - Marie, Santa Fe, NM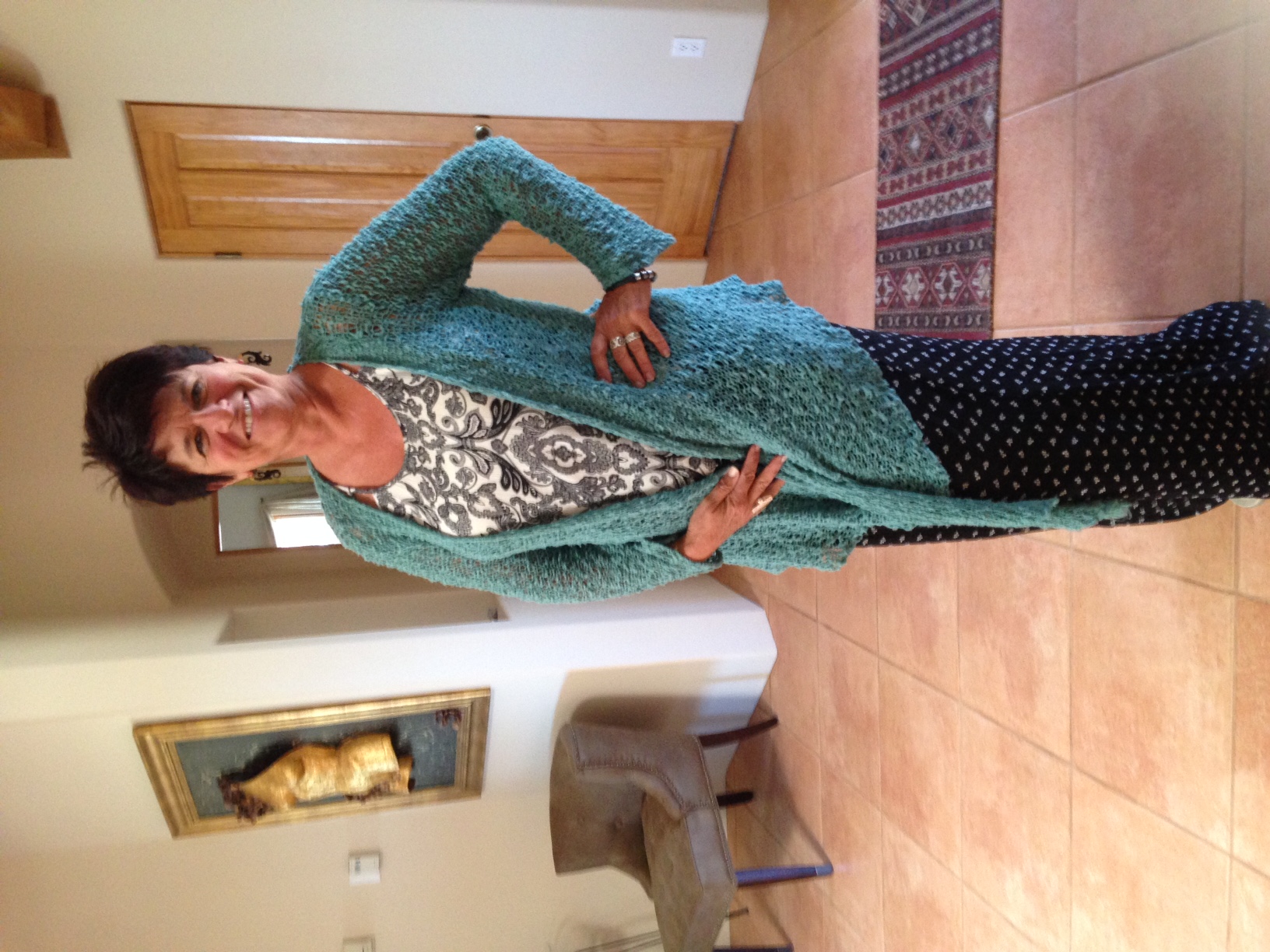 I'm In Love
"This cardigan is absolutely addictive. I have it in aqua and have worn it several times in the past week - each time with many, many compliments. It is so comfortable I wanted to sleep in it, and I love the way it flows. It gave just the right amount of warmth, and I tied it around my waist when I spontaneously played ball with my son, and it looked great that way, too! The aqua is just beautiful and I FEEL beautiful in it! ~ Definitely getting more colors. I'm in love." - Jill, East Mesa, AZ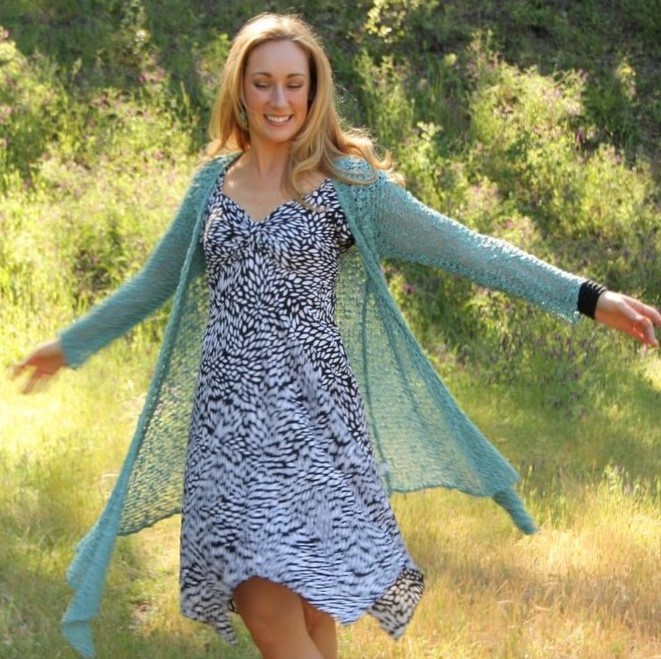 ________________________________________________________________________________
I own about eight different versions...
"I own about eight different versions of the popcorn knit and here's why: The colors are very unique and stylish - from my favorite olive that looks fantastic with a tan to my wine to aqua. They work well spring through fall in casual, office and party settings. They really are beautiful and feminine (I love how the longer length hangs). I also have a collection of Monica's bracelets (I love the silver that she gets from Bali). I always know that I'll find a unique piece-one that no one else will have. I've also gotten some of my most favorite knit and felt caps (we want more!) for the winter." - Chris Faria, Reno, NV
________________________________________________________________________________
Love interesting jewelry and clothes not seen in stores!
"Love your (Cheeky Boutique/Home) parties-fun to have our girlfriends there to give their opinion of how everything looks on us. Love interesting jewelry and clothes not seen in stores! Find unique things, Monica! Love you, girl!" - Mary Jane, Castro Valley, CA
________________________________________________________________________________
Perfect for the office!
"I can't say enough about this Poncho ! I purchased a white one when Monica was at the Italian Festival in San Jose. I wore it to work over a sun dress and ordered it in black the very next day! Perfect for the office, actually perfect for every occasion. I love that you can get so many different styles from just one piece of clothing! I'm looking forward to trying some of her other pieces!" - Jayne G.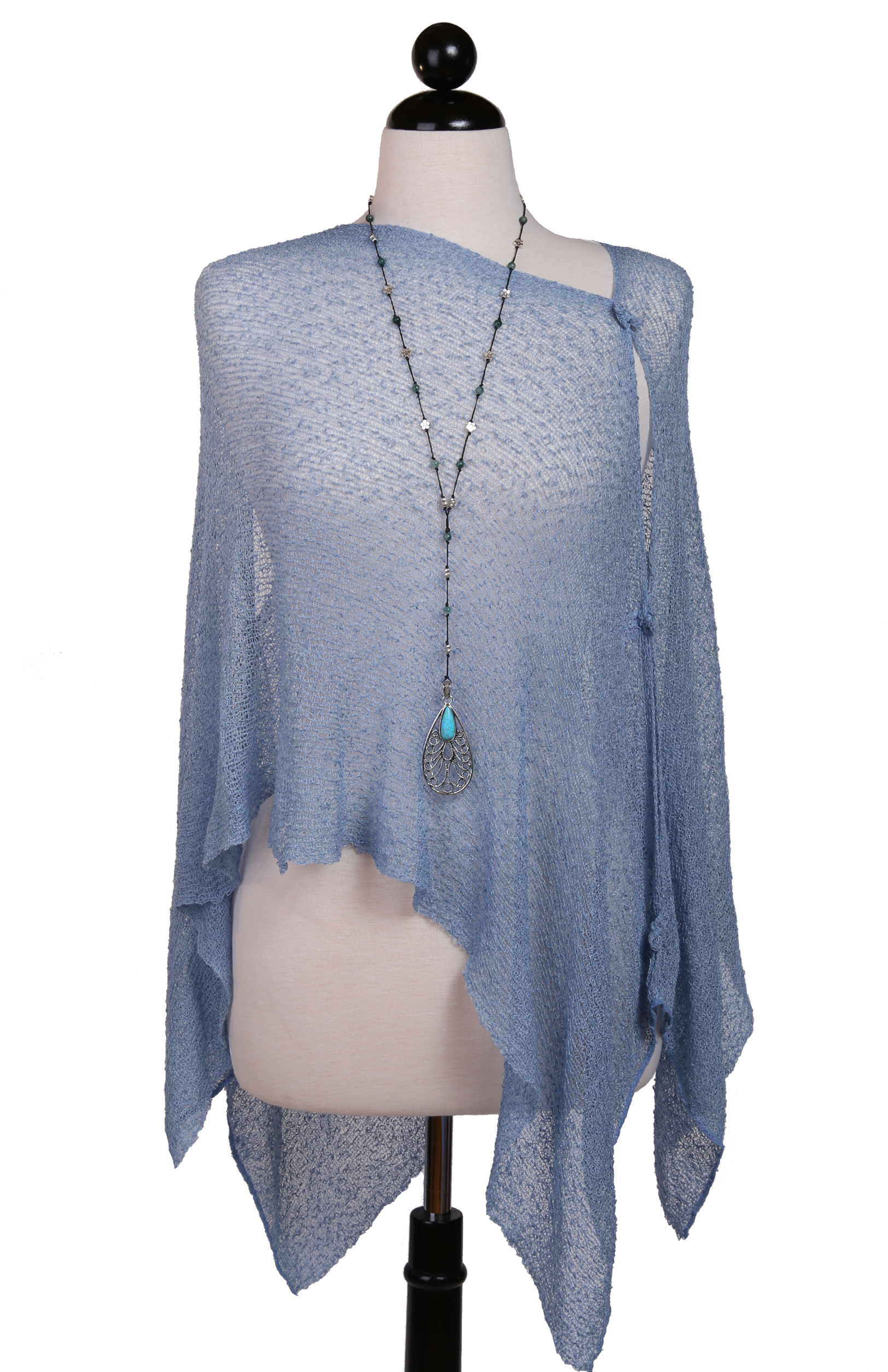 ________________________________________________________________________________
...A light layer that breathes

"The dusty eggplant Popcorn Knit Poncho I ordered is a wonderful color, deep and dark. The poncho has a beautiful drape and can be worn like a sophisticated scarf; the knit adds texture and dresses up any outfit, including simple t-shirts. Perfect, too, when you need a light layer that breathes. I felt really comfortable and happy wearing this poncho and plan to order one or two more when the colors are available!" - A.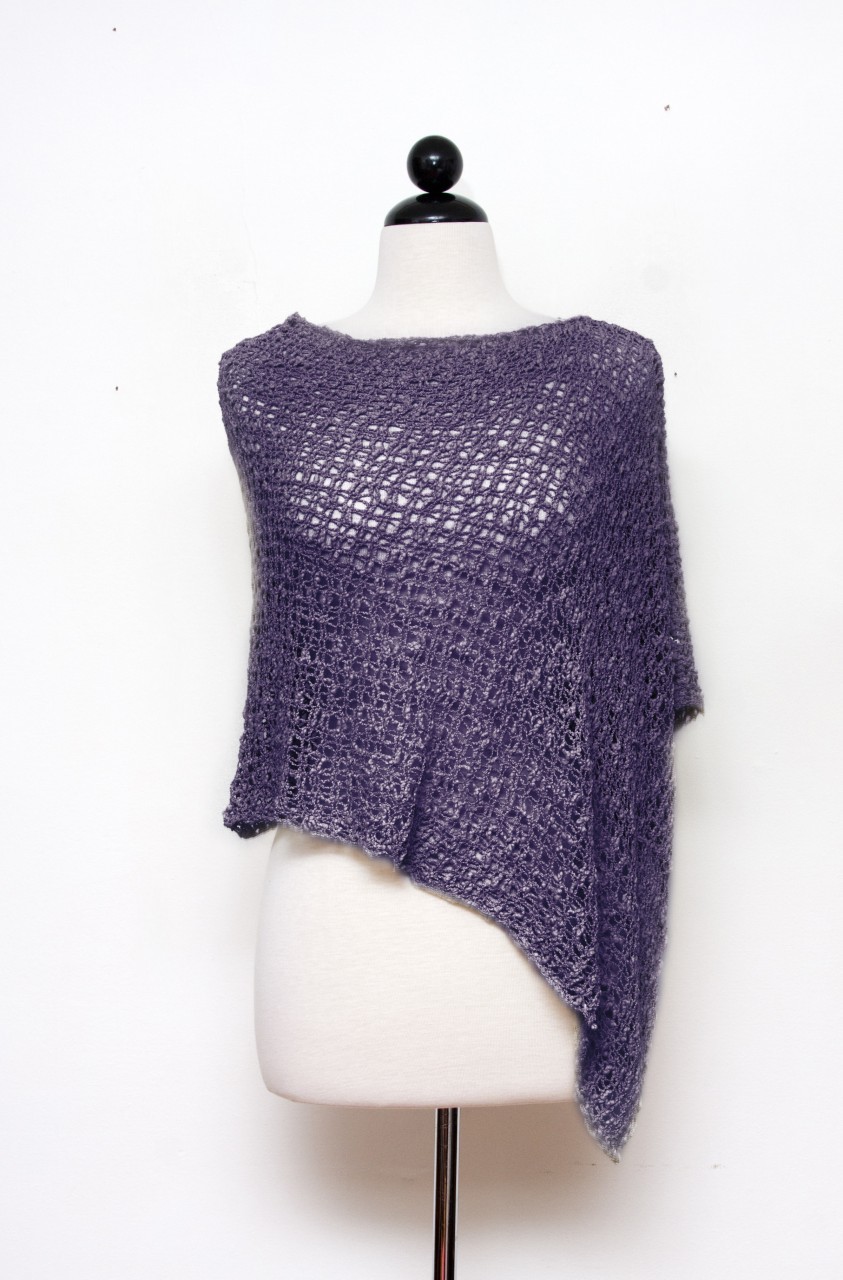 ---
...My go to for all occasions
"I love this Flyaway Shawl Collar Cardigan! This is my go to for all occasions, I love it. The minute my Mom saw it, we had to order her one too. I love much of the merchandise here and have several pieces and now branching out to different colors for each." - N/A
__________________________________________________________________________________________
Great colors
"I love your stuff! You have a great selection and it always is new. It's my style and you have great colors, too! Monica carries great stuff. You will love it! She has a wide variety of clothing and accessories." - Sharon, San Bruno, CA
_____________________________________________________________________________________